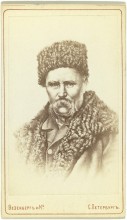 A celebration honouring the birth of Ukraine's greatest poet, Taras Shevchenko, is taking place in Toronto this weekend.
That's renowned bass-baritone Pavlo Hunka singing My Testament. 54 year old Hunka was born to a Ukrainian father and English mother.  He told The New Classical 96.3FM how he feels about Shevchenko in light of the ongoing crisis in Ukraine.  "I don't believe personally that it's a coincidence that exactly 200 years after his birth, everything seems to have blown up.  People believe in the hope that he gave.  His most telling poem, My Testament, is actually a testament to his life and a cry to the Ukrainian people to fight for freedom."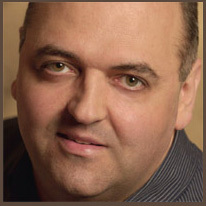 Pavlo Hunka joins The Gryphon Trio and several choirs and guest soloists on Sunday March 23rd at Koerner Hall  for a sold-out event honouring Taras Shevchenko.