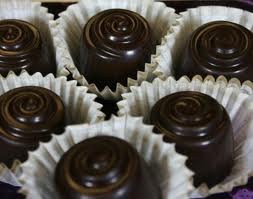 It won't be nearly as enjoyable as eating a chocolate bar, but a big study is being launched to see if pills containing the nutrients in dark chocolate can help prevent heart attacks and strokes.
Dr. JoAnn Manson with the Harvard-affiliated Brigham and Women's Hospital in Boston says the idea is to see if there are health benefits from chocolate's ingredients minus the sugar and fat.
She says the study will be the first large test of cocoa flavanols, which in previous smaller studies improved blood pressure, cholesterol, the body's use of insulin, artery health and other heart-related factors.
The study will involve 18,000 men and women across the country.
(The Associated Press)