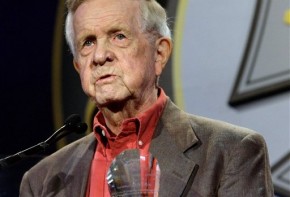 He kept the world informed on the comings and goings of Hollywood's biggest stars, from Clark Gable to Tom Cruise.  Longtime Associated Press reporter Bob Thomas has died at the age of 92.
His daughter Janet Thomas says her father died of age-related illnesses today at his home in Encino, California.
Widely regarded as the dean of Hollywood correspondents and a last link to the studio era, Thomas worked well into his 80s, covering a record 66 consecutive Academy Awards shows, beginning in 1944.
During his nearly seven decades writing for the AP, Thomas also wrote numerous Hollywood biographies, reviewed hundreds of films and television shows and compiled countless celebrity obituaries.
(The Associated Press)