Canada's longest-running musical theatre production is now a record-holder.
Guinness World Records has acknowledged the Charlottetown Festival's Anne of Green Gables as the world's "longest-running annual musical theatre production."
Anne opened in Charlottetown in 1965 and will be presented this summer for the 50th consecutive year. The novel by Lucy Maud Montgomery was adapted for the stage by Don Harron, Norman and Elaine Campbell, and Mavor Moore. The original production was directed by Alan Lund.
It has been seen by more than 2.3-million people since it opened. It has also played Broadway and the West End, and toured Canada and Japan.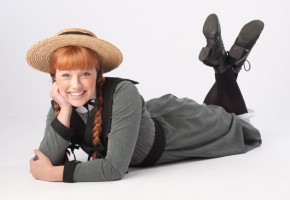 Katie Kerr will be the 16th young actress to play the lead role in Anne of Green Gables this summer.