Dame Judi Dench says she has no plans to retire from acting, even though she no longer has one of the tools actors normally require: the ability to read a script.
The 79-year-old suffers from age-related macular degeneration. She says, because of the condition, she can't read anymore. She can't paint. She finds it difficult even to watch the movies she's in.
But she says, even before her sight deteriorated, she preferred to have new scripts read to her. She says, "I suppose it's the child in me. Someone coming around and telling you a story is irresistible."
Dench says the word "retirement" is never spoken in her house. She calls it "the rudest word in my dictionary."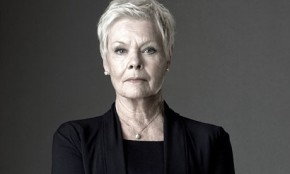 Judi Dench is in the running for an Oscar this Sunday for Philomena. It's her seventh nomination. She won in 1999 for her eight-minute appearance in Shakespeare in Love.