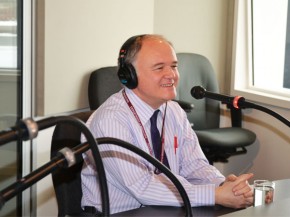 The Alzheimer Society is launching a new campaign promoting the benefits of early diagnosis.  Doctor Donald Weaver is director of the Toronto Western Hospital Research Institute.  He told the New AM 740's Goldhawk Fights Back about two types of Alzheimer's, one of which can be hereditary.  "Alzheimer's can onset at 45 or 50.  It can onset fairly early in some people.  Those are the people are more likely to have a hereditary component to it.  The 80 year old person who gets Alzheimer's, certainly in those families, hereditary is much less common."
The Alzheimer Society says as many as 50 per cent of Canadians with dementia are not diagnosed early enough.  The current campaign slogan is early diagnosis keeps your life from unravelling.  
Listen to the entire interview with Dr. Weaver by clicking here.