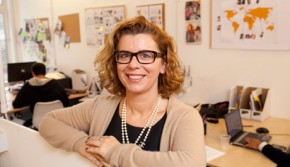 So are you a leader or a follower?
A new U.S. study finds that leaders have more fun.
The Pew Research Center report says bosses are generally more satisfied with their family life, their financial situation and their jobs than the people they boss around.
The lead author says the reasons are pretty straight forward — bosses are paid more and they're more likely to say their work is their career, and not just a job.
(The Associated Press)