The union at General Motors wants to hear from the company about its worker's future in Oshawa.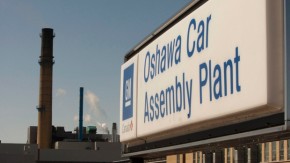 Unifor Local 222 says the future looks bleak if the company doesn't announce new product at the plant.
Unifor spokesman Greg Moffatt says he doesn't get a "warm and fuzzy feeling" about the future of GM in Oshawa.
He believes that by next summer two of the four vehicles made at the Oshawa Plant will be moved elsewhere in Canada, US, or even China.