More than 100 drawings and sketches brought together over a 30-year period by Saskatoon art collection, Dr. Dennis Lanigan, are going on display in the United Kingdom for the first time.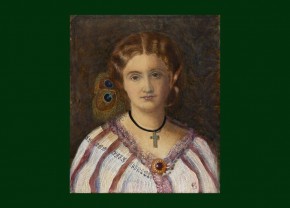 The collection comprises works by some 60 of the most prominent artists of the Pre-Raphaelite period with many of the pictures portraying their wives or girlfriends.  Above is Fredrick George Stephen's portrait of Clare Stephens circa 1865.
"Pre-Raphaelites on Paper: Victorian Drawings from the Lanigan Collection" is on show at the Leighton House Museum in London.  It opens February 12th and runs through the end of May.