The Ontario English Catholic Teachers Association is back at the bargaining table today with renewed hope of an impasse in contract talks. A bargaining session is also scheduled for tomorrow as the result of a special meeting with provincial officials Monday.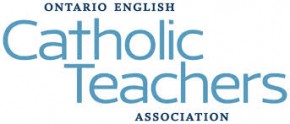 OECTA, along with the unions representing the public elementary and secondary school teachers, have been without without a contract since the end of last August. Control over preparation time and taking the caps off class size are among the key stumbling blocks.
The Ontario Secondary School Teachers' Federation is expected to resume negotiations next week. However, the Elementary Teachers' Federation of Ontario has no new dates scheduled for resuming talks.
Without a new agreement, Ontario teachers will be in legal strike positions to start the new school year.