Pancreatic cancer is one of the least understood types of cancer and on track to be the second leading cause of cancer death in North America in 10 years.  But there is some good news in the fight against this deadly cancer.
Doctor Tom Hudson, President and Scientific Director of the Ontario Institute for Cancer Research, is announcing today a $4.6 million investment over two years to support pancreatic cancer research.
Doctor Hudson says "there have been huge scientific advances over recent decades on many types of cancer, but stats on pancreatic cancer have remained largely unchanged."
Our own Libby Znaimer is a pancreatic cancer survivor.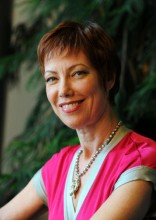 "I'm alive today because of ground breaking treatment that I received from the team at Princess Margaret Hospital.  It was therapy that was targeted at the very specific sub-type of pancreatic cancer that I had, and that's one of the things that this funding is going to explore.  Next month, I'm going to celebrate seven years since my diagnosis, and it's research like this which will ensure that this is going to become the norm and not a very rare exception," Znaimer explained.
In 2014, an estimated 4700 Canadians were diagnosed with the most common form of pancreatic cancer.  The current five year survival rate is 7.7 percent, the lowest of all cancers.
Libby Znaimer will be a guest on the New AM 740's Goldhawk Fights Back after the noon news today, along with Toronto Doctor Steven Gallinger, a leading pancreatic oncology surgeon.