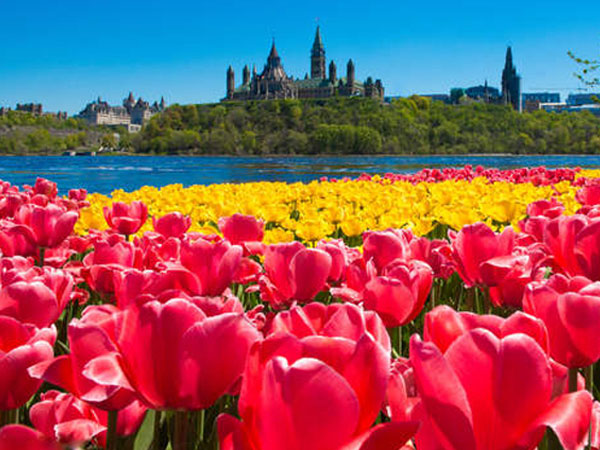 Ottawa in Spring!
Over 1 Million tulips create a dazzling mosaic of colour in our Nation's Capital.
Ottawa is a beautiful city with lots of green spaces and springtime is a wonderful season to enjoy them. You really can experience the great outdoors right in the heart of the city. There are some lovely gardens to discover – including the gardens at Rideau Hall, which is the Governor General's residence, and the Mackenzie King Estate in Gatineau Park. Right downtown, Major's Hill Park offers a welcomed respite from the hustle and bustle of the city. It overlooks the Rideau Canal as it empties into the Ottawa River and Parliament Hill is mere steps away from this lush, quiet park.
Tune in to The Chris Robinson Travel Show every Saturday from 1pm-2pm!