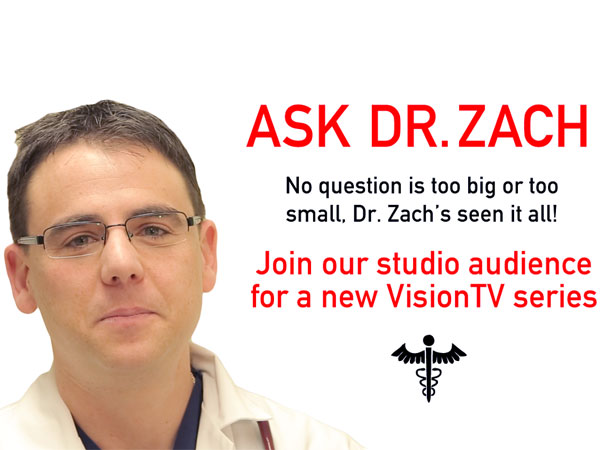 You've heard Dr. Zach on Goldhawk Fights Back – now he'll also be on TV.
Ask Dr. Zach is new VisionTV series pilot offering audience members a chance to receive personal exams, expert advice and second opinions.
Feeling sick? Got aches and pains? Need a straight answer?
Here's your chance to ask an emergency room doctor ANY and ALL health questions?
Ask Dr. Zach…no questions too big, or too small…he's seen it all!
Be a part of the audience on February 24 in Toronto by calling 647-689-3031 or email us at [email protected].