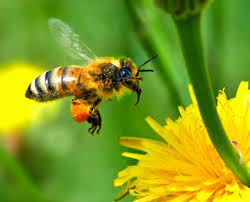 An urgent plea – for the bees.
The Ontario Beekeepers' Association and one in Quebec are urging the premiers of those two provinces to keep "pollinator health" on the front burner.
Association members are calling on the premiers to encourage the Pest Management Regulatory Agency to ramp-up the current registration review on neonicotinoid pesticides.
A Health Canada report suggests that seeds treated with the insecticide contributed to the majority of bee deaths in Ontario and Quebec in 2012.
The beekeepers also want approval of any new systemic pesticide delayed – until the safety of the bees can be guaranteed.