NEW PHOTOS!
Why do the people of Shakespeare and their supporters shown in the photos here have to lose their homes, their businesses, and this glorious little hamlet full of history, to a highway widening? This is my question for the people at the Ontario Ministry of Transportation and, in particular, for Minister Jim Bradley. How do you balance the hearts and souls of people against the ability of cars and trucks to get from Kitchener to Stratford about two minutes faster?
How do you look people like this in the face and tell them to get the heck out of the way? Or do you just ignore them like you've been doing as your engineers say there is only one way of improving this route
Oh, this goes for local politicians too. Where the heck are you when your constituents need you? Some of you have said, in the past, that you don't want this highway widened. But you haven't told the MTO this. The people here – your people – need you to speak out everywhere in their support.
These are just a few of the people who attended the FIRST Rally to Save Shakespeare on October 17. How many more rallies will it take?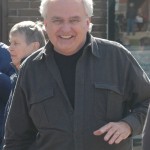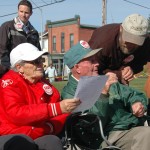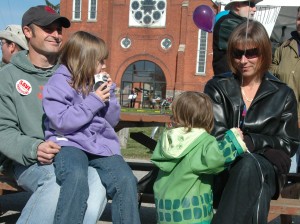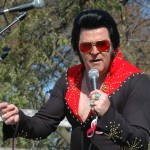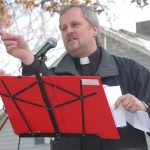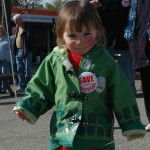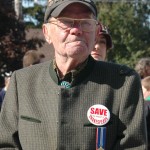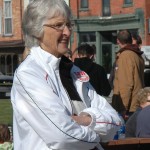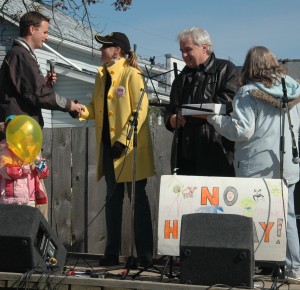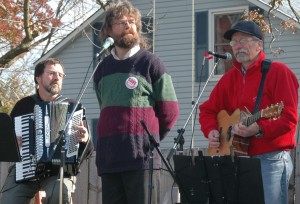 IT'S UP! Our video with a couple of verses of Rev. Glenn Kukkola's song "We Are Still Here" is now up on YouTube. Glenn's song is great and sends a strong message to the Ministry of Transportation. We hope someone over there is listening.
Click here to go to YouTube
Check my last blog about the first rally to see all the words to Reverend Glenn's super song and the whole audio track. And send an email to Jim Bradley at his constituency office in St. Catharines asking him to tune in. [email protected]
Let's Save Small Town Ontario.
(Click on photos to enlarge)
(Photos by Sandi Ralph,  [email protected] ) 
Visit Goldhawk.com to see the way Goldhawk is building a safer marketplace for Canada's consumers with up-to-date news and information about shopping smartly and avoiding fraud.