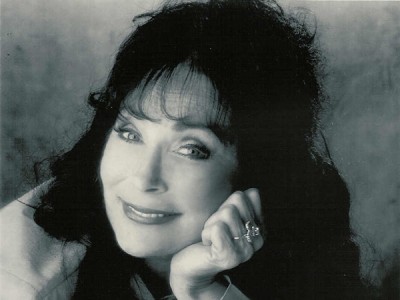 On April 14th, 1935, Loretta Lynn, country singer, was born who became the first woman to be named Country Music Artist Entertainer Of The Year.
In 1953, when Loretta was 21, Oliver (her husband) bought her a 17-dollar Harmony guitar. She taught herself to play. She worked to improve her guitar playing and started singing at the Delta Grange Hall in Washington state with the Pen Brothers' band, The Westerners. Lynn eventually cut her first record, (Honky Tonk Girl), in February 1960. She became a part of the country music scene in Nashville in the 1960s, and in 1967 charted her first of 16 number-one hits (out of 70 charted songs as a solo artist and a duet partner) that include "Don't Come Home A' Drinkin' (With Lovin' on Your Mind)", "You Ain't Woman Enough", "Fist City", and "Coal Miner's Daughter".
Her best-selling 1976 autobiography was made into an Academy Award winning film, Coal Miner's Daughter, starring Sissy Spacek and Tommy Lee Jones in 1980.