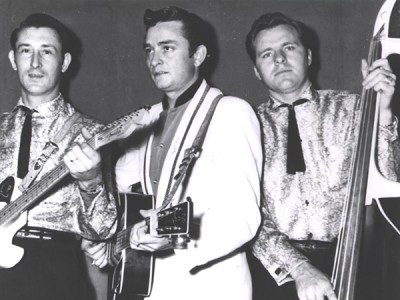 On August 7th, 2011, Marshall Grant, who played bass for Johnny Cash in the Tennessee Two from 1954 to 1980, passed away at the age of 83.
Grant also served as road manager for Cash and his touring show company. He made a final appearance onstage with Cash in 1999 as an original member of The Tennessee Two.
After his time with The Man In Black, Grant managed The Statler Brothers until they retired in 2002 and later wrote an autobiography entitled "I Was There When It Happened".