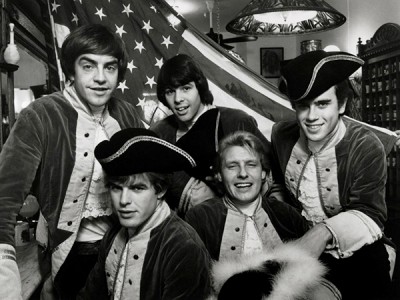 On July 24th, 1971, Paul Revere and the Raiders went to No. 1 on the US singles chart with 'Indian Reservation'. The song was first recorded in 1959 by Marvin Rainwater and released as 'The Pale Faced Indian' and then later by Don Fardon in 1968.
The song refers to the forcible removal and relocation of Five Civilized Tribes, including the Cherokee people, from the southeastern states of Georgia, Florida, Mississippi and Alabama to the southern Indian Territory in present-day Oklahoma. The removal of these tribes throughout the 1830s is often referred to as the "Trail of Tears". The removal of the Cherokee, Chickasaw, Choctaw, Creek and Seminole came on the heels of President Andrew Jackson's key legislation, Indian Removal Act of 1830. The Cherokee were the last of the Five Civilized Tribes to be removed after signing the Treaty of New Echota.
Today the Cherokee maintain their Federal reservation in Oklahoma with pockets living in their ancestral lands of Georgia.