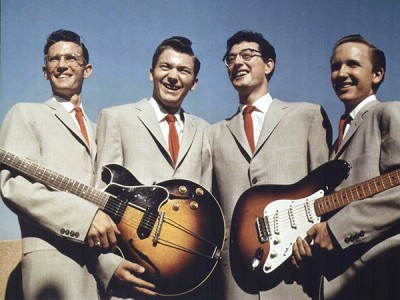 On May 27th, 1957, Buddy Holly and the Crickets released their first record 'That'll Be The Day.'
A UK No.1 and US No.3 hit; the song had its genesis in a trip to the movies by Holly, Allison and Sonny Curtis in June 1956. The John Wayne film The Searchers was playing. Wayne's frequently-used, world-weary catchphrase, "that'll be the day" was the inspiration behind the song.
It was also the first song to be recorded by The Quarrymen, the skiffle group that subsequently became The Beatles.