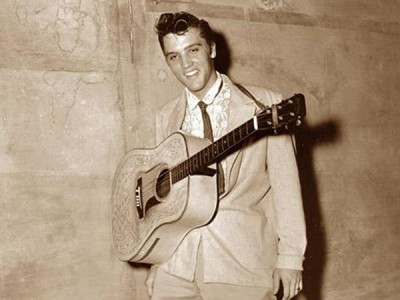 On February 25th, 1956, Elvis Presley had his first national hit when 'I Forgot To Remember To Forget' went to No. 1 on the Billboard Country & Western chart.
Recorded at Sun Studio on July 11, 1955, by Elvis Presley, Scotty Moore, Bill Black, and Johnny Bernero on drums; it was the closest the trio came to a traditional country song while at Sun.
The flip side, 'Mystery Train,' peaked at the #11 position on the national Billboard Country Chart.