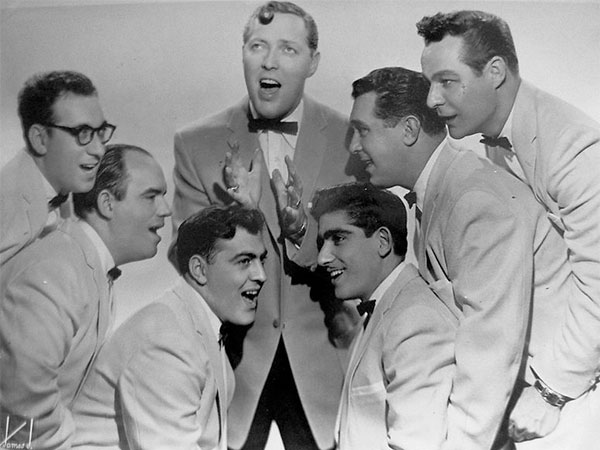 From Left: Rudy Pompilli, Billy Williamson, Al Rex, Johnny Grande, Ralph Jones, Franny Beecher. Top: Bill Haley.
On February 5th, 1976 Saxophonist Rudy Pompilli died at age 52. He passed away from lung cancer, although he had not been a smoker himself, he likely got the disease through exposure to second hand smoke.
With Bill Haley and his Comets, he had the 1955 UK & US No.1 single with 'Rock Around The Clock', Pompilli released one solo album, Rudy's Rock: The Sax That Changed the World.