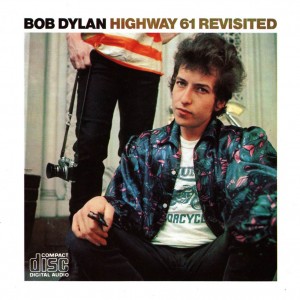 On August 27th, 1965 Bob Dylan released his second "electrified" album Highway 61 Revisited.
Highway 61 was a route that always held special meaning for Dylan, who once described the road as once he felt could take him anywhere he wanted to go. It also stands to represent the album as one rooted in the blues (Highway 61 was along the birthplace of many blues artists).
Dylan received many negative comments in regards to his claim that this album contained more "blues" music, as many people felt his sound was too electric to be categorized in this genre.