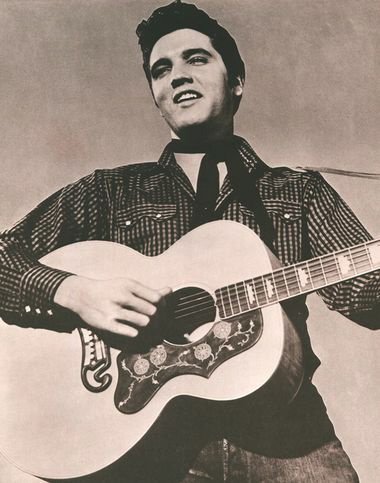 On April 3, 1956 Evlis Presley appeared on ABC-TV's 'The Milton Berle Show' live from the flight deck of the USS Hancock in San Diego, California.
He performed 'Heartbreak Hotel', 'Shake Rattle And Roll' and 'Blue Suede Shoes.' It was estimated that one out of every four Americans saw the show.
'Heartbreak Hotel' was Elvis' first release on his new record label RCA Victor. This song gave Elvis his first No.1 pop record, topping Billboard's Top 100 chart and became his first million-seller.