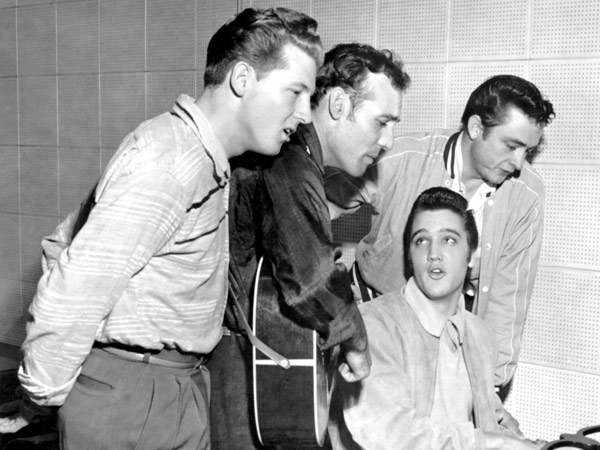 While visiting his home in Memphis, Tennessee, Elvis Presley made his way down to the old Sun Records studio for a visit. 
He walked in on Carl Perkins's recording session that included Johnny Cash and Jerry Lee Lewis on piano.
The four of them played a number of songs and either Sam Phillips or Jack Clement were sure to keep the tapes running. Their impromptu group is often referred to as the Million Dollar Quartet.
The recordings were only made available after Elvis's death.