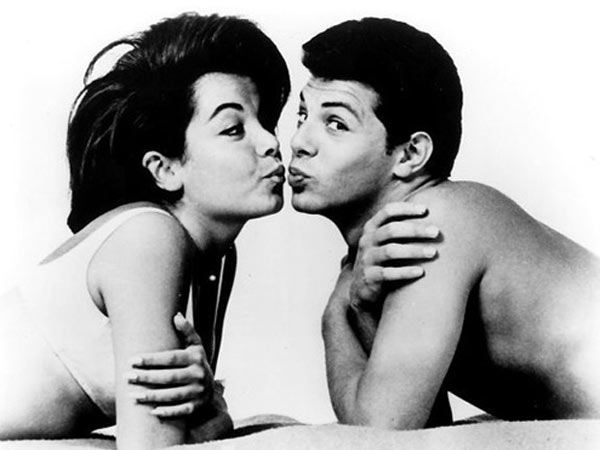 American singer, actor and playwright, Frankie Avalon, was born on this day in Philadelphia. 
As a teen, he played with fellow Philly native Bobby Rydell in Rocco and the Saints.
In the mid-1960's Avalon was paired with Annette Funicello in a number of "beach party" comedies including Beach Party and Beach Blanket Bingo.