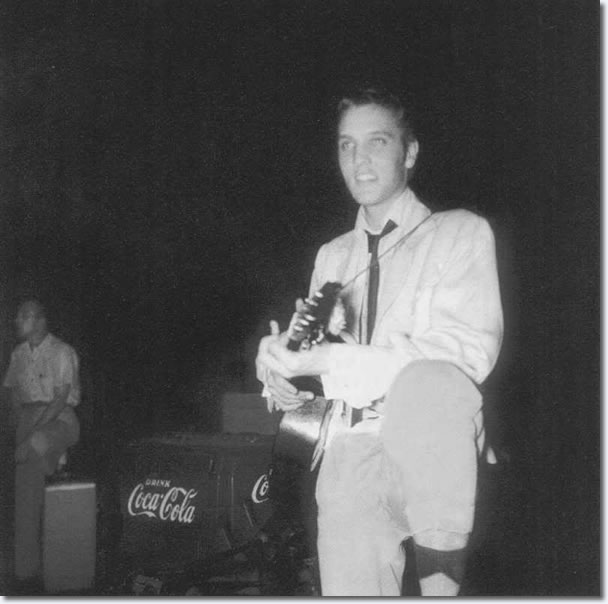 Elvis Presley played his first live show. It was advertised as the Hillbilly Hoedown and included acts Slim Whitman, Bill Walker, 'Sugarfoot' Collins and more.
When Elvis got on stage he was so nervous that he stood on the balls of his feet  and shook his legs with the music. This was a habit he had developed while recording in-studio.
The movement, combined with his loose trousers had created a wild gyrating effect that caused young girls in the audience to scream and applaud.
Elvis's guitarist Scotty Moore said We didn't know what was going on when all those people started screaming and hollering."