An actress who once held the Guinness World record for playing the most consecutive performances has died.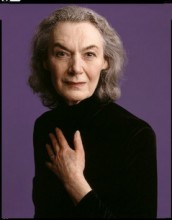 Marian Seldes had a storied career. She won a Tony Award in 1967 for Edward Albee's A Delicate Balance, and another Tony for lifetime achievement in 2010.
Seldes made it into the Guinness World Records for her work in Deathtrap from 1978 to 1982. She played the role a total of 1,809 performances.
From 1969 to 1992, Seldes served on the faculty of the Julliard School in New York, teaching the craft of acting to such pupils as Kevin Kline, Robin Williams, Patti LuPone, Laura Linney, Mandy Patinkin, and Christopher Reeve.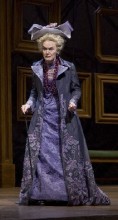 Her last Broadway appearance was in 2007 when she starred with Angela Lansbury in Terrence McNally's Deuce.
Marian Seldes was 86.