Tuesday is National Caregiver Day in Canada and the City of Toronto is planning to recognize those who look after family and friends in need of support, with an event from 10 until 12:30pm at Toronto City Hall.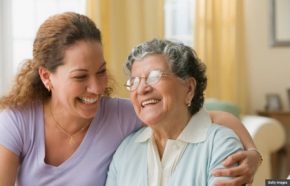 The theme is Connecting Caregivers. It's billed as an opportunity to hear inspirational stories, participate in activities that connect caregivers and get information on new initiatives across Toronto and Ontario.
Mayor John Tory, Councillor Josh Matlow who is Toronto's Seniors Advocate and Councillor James Pasternak, who Chair's the city's Community Development and Recreation Committee will be joined by more than a dozen partner organizations.
Call Jane Brown with your story of caregiving during Zoomer Radio's Fight Back with Libby Znaimer Tuesday between noon and 1pm.