When it comes to reading a good book, American adults still prefer a physical copy as opposed to a digital version.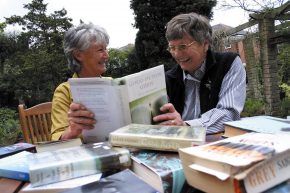 A new study out of the Pew Research Center finds that close to 65 per cent of those surveyed had read a paperback or hardcover over the past year, compared with 28 per cent who had read an e-book.
E-book sales surged after Amazon.com introduced its Kindle device in 2007. But they began levelling off a few years ago and have even declined for some major publishers.
Reading is still a popular pastime. Overall, nearly 3 in 4 Americans aged 18 and older read a book over the past year.