Voters in the Toronto riding of Scarborough-Rouge River go to the polls today in a provincial by-election that has rekindled controversy over the government's new sex-ed curriculum.
A letter distributed recently in the riding signed by P.C. Leader Patrick Brown told residents that if his party forms government after the 2018 election, the Progressive Conservatives will scrap the Liberal government's changes to the curriculum.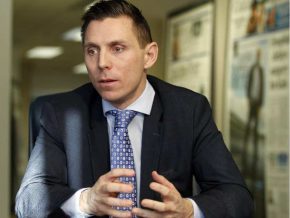 Brown later went on a media campaign saying he didn't know about the letter until after it went out and pledged not to dump the curriculum. The Liberals seized on it as evidence of Brown "flip flopping". They also point to an interview of P.C. candidate Raymond Cho on Zoomer Radio's Fight Back with Libby Znaimer, and Cho's claim he didn't write the letter either. They say this begs the question of who wrote the letter?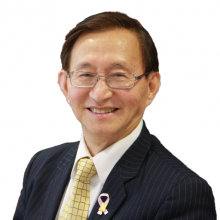 "So was this letter a mistake? Do you agree?" asked Znaimer.
"Well, this is something that should be clarified by our leader. The, see, I didn't write the letter, so it's a, the question should be addressed to Patrick Brown," replied Cho.
Cho was then asked about how the signature ended up on the release.
"Patrick Brown took responsibility for this letter, but it apparently went out without him looking at it? With his signature? How can something like this happen and what does it say about your campaign?" Znaimer continued to press.
"You know, that kind of question should be addressed to our leader, and our party staff, the communication channel. So I don't think I'm the right guy to answer," Cho insisted.
Listen to the complete conversation of Raymond Cho with Libby Znaimer here.
When asked about the content of the Chinese letter, Cho admitted that he had never read the Chinese letter because "I cannot read Chinese character. My background is Korean, but I did read the English version."
The by-election is being held to replace former Liberal MPP Bas Balkisoon. Poll open at 10 this morning and close at 8 tonight.