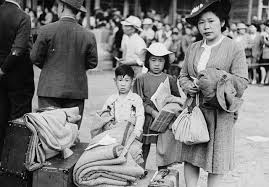 The photos were donated by Carla Ayukawa, whose mother was interned as a teenager, and depict what everyday life was like for those in the camp.
 Ayukawa was a historian and Carla says her mother would have wanted the pictures to be seen and knew the value of them, because she wrote names and details on the backs of many of the photos.
Ayukawa married, had children and earned a doctorate after being released from the camp.  She died in 2013 at the age of 83.