Condolences are pouring in on the Zoomer Radio Facebook page for 1960s Canadian teen idol and singer Bobby Curtola.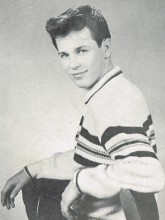 Bobby Curtola's death was announced in a statement from his children, who called him "an amazing man who did so much for the people in this world."
Bobby Curtola also made his mark on the international charts in 1962 with the singles Fortune Teller and Aladdin.
Click the video below to see Bobby Curtola's performance at our Ronnie Hawkins 80th Birthday Party here at the Zoomerplex last year:
[jwplayer mediaid="263825″]
He had 25 Canadian gold singles and 12 Canadian gold albums. And according to his website, Curtola signed to a five year contract in Las Vegas in 1972, making him the first Canadian entertainer to receive a long term deal in that city.
Curtola was born in what is now Thunder Bay, Ontario and was named to the Order of Canada in 1997. Curtola received a Queen's Golden Jubilee Medal in 2002 and a Diamond Jubilee Medal in 2012.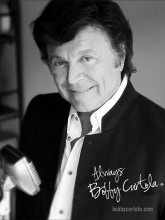 Bobby Curtola and Zoomer Radio's Robbie Lane were very good friends. In fact, Bobby was in on Robbie's show last month, talking about his inspirations including, Elvis.
"Elvis was great. I used to see him at the Hilton all the time. He actually came to see me a couple of times at the Desert Inn…It was unbelievable that he did, it was really something," Curtola explained.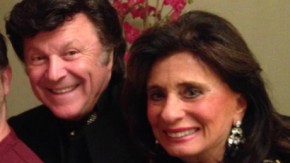 Bobby had endured some tragedy in his life this year. His wife, Karyn Rochford, died late last year in a car crash in Nova Scotia.
In a statement issued through Curtola's Facebook and Twitter pages, Bobby Curtola's sons said their father loved his fans.