The death of a gorilla in the United States should serve as a "teachable moment" for Canadian zoo organizations.
That's the word from Canada's Accredited Zoos and Aquariums organization – which  says it will be sending an advisory to its members – reminding them to be sure that   safety protocols are sound – and will protect staff and patrons.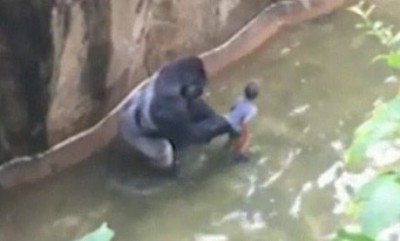 Staff in Cincinnati shot and killed Harambe, a 17-year-old endangered lowland gorilla –  after a four-year-old boy fell into its enclosure and was dragged by the animal.
There's been a public outcry denouncing the zoo for killing the gorilla – but officials say the decision was necessary to avoid the risk of having the giant animal crush the boy by mistake.