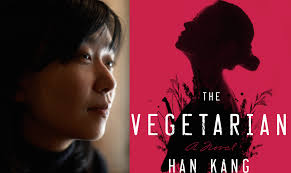 South Korean author Han Kang has won the Man Booker International Prize for Fiction.
Kang's "The Vegetarian" is described as – "an unsettling novel about a woman whose decision to stop eating meat has devastating consequences."
Han's surprising victory came over some literary stars including – Italian author Elena Ferrante and Turkish Nobel laureate Orhan Pamuk.
The $72,000 prize was awarded at a London ceremony on Monday.
Literary critic Boyd Tonkin chaired the judging panel – and said Han's "compact, exquisite and disturbing" novel displayed an "uncanny blend of beauty and horror."
The international award is the counterpart to Britain's prestigious Man Booker Prize – and is open to English translations of books published in any language.
The prize money will be split evenly between Han and her 28-year-old translator, Deborah Smith – who began learning Korean just seven years ago.