Legendary Canadian Zoomer Liona Boyd is recovering in a Toronto hospital after a nasty fall at her Florida home.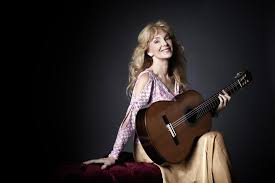 The five-time Juno Award winner slipped and crashed to the ground on April 26th at the Palm Beach home where she lives when she's not in Toronto.
The 66-year old guitarist is now recovering at a Toronto hospital where she underwent surgery on her shoulder and knee after being airlifted from a Florida trauma unit.
Boyd says doctors expect her to be back walking and playing guitar within two months.