Three paintings by Lawren Harris are being offered at an upcoming auction.
Heffel Auction House says Harris's Laurentian Landscape is expected to bring between $1.2 million and $1.6 million.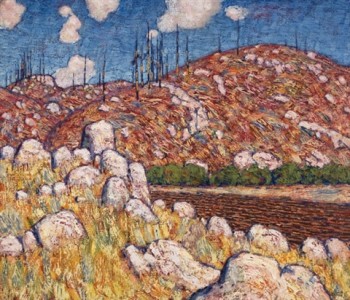 Heffel says the painting is considered to be "a foundation work for the establishment of the Group of Seven."
Three Harris paintings that were sold at a Heffel auction last year far surpassed pre-sale estimates – and went for about $9.5 million.
Works by all of the original members of the Group of Seven are also on the auction block at the spring sale- along with paintings by Emily Carr and a post-war canvas by the official war artist E.J. Hughes.