"Sending my best wishes to Senator Jacques Demers for a full recovery. Get well soon," Prime Minister Justin Trudeau tweeted after news broke that Demers had suffered a stroke and is in hospital.
The Quebec senator and former NHL coach Jacques Demers is in hospital, according to a spokesperson with his senate office.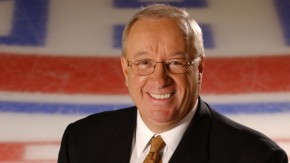 The 71 year old was appointed to the Senate in 2009 by then-prime minister Stephen Harper.
He quit the Conservative caucus last December to sit as an independent.
At the time, Demers had said he was uncomfortable with some of the machinations involved in the Senate expenses scandal and cringed at having to vote the Conservative party line all the time.
Jacques Demers led the Montreal Canadiens to a Stanley Cup victory in 1993. He has also coached the Quebec Nordiques, the Detroit Red Wings and the St. Louis Blues.