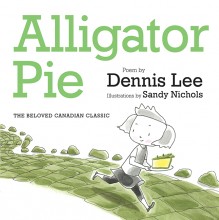 If you grew up with the strange tales of Dennis Lee or read them to your children when they were young, you'll love what the Toronto Symphony Orchestra has planned this weekend.
The TSO has added music to Aligator Pie and will lift these beloved stories from the page to the stage this Saturday at 2:00 and 4:00 pm.
This is a family performance and is suitable for children ages 5 to 12, not to mention any adults in your family who are Dennis Lee fans.
Go to tso.ca for more information.