A virtual zoomer's who's who of memorabilia, including Babe Ruth's baseball glove and Walt Disney's Mickey Mouse ears, is coming up for auction off the beaten path in Maine.  The items, that once belonged to the late New York TV and radio personality Joe Franklin,  include several dozen hats from a bygone era such as John Wayne's Stetson and Frank Sinatra's fedora.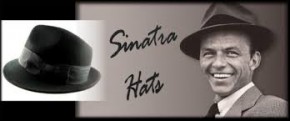 Items up for grabs also include leather jackets belonging to Steve McQueen and Marlon Brando, Laurel and Hardy's boxing gloves, a baseball glove used by Joe DiMaggio and a harmonica used by Janis Joplin.
The auction will take place April 2nd at Saco River Auction House in Biddleford, Maine.
Franklin died in January 2015 at age 88.