There is talk in Montreal of banning bottled water.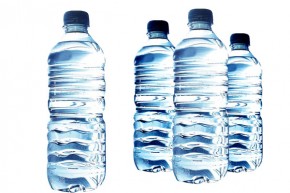 After moving to ban plastic bags by 2018, Mayor Denis Coderre has said that it's time now to debate the issue of plastic water bottles.
The Canadian Beverage Association, which represents corporate giants such as Coca-Cola, Pepsi Co. and Nestle, has hired a lobbyist to work with the city of Montreal.
Martin-Pierre Pelletier says the industry wants the city to favour a recycling solution, estimating it currently recovers about 70 per cent of bottles that way.
More than 80 Canadian towns and cities already "restrict" the use of bottled water, including Montreal and Toronto.
Most involve activities in municipal buildings, but in Toronto, this restriction extends to parks, facilities and civic centres.
In 2014, San Francisco became the first large American city to ban the sale of water bottles on city property, with some exceptions such as sporting events.