Some of Canada's biggest grocers – including Loblaw, Metro, Sobeys and Walmart –  have joined a growing list of merchants who say they plan to offer only cage-free eggs by the end of 2025.
But that depends on farmers being able to meet the growing demand for eggs – from   hens not living in cages.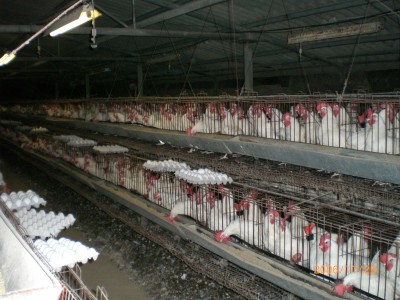 An organization representing more than 1,000 egg farms, has said that wouldn't be a problem – because other retailers such as McDonald's, Tim Hortons and Starbucks –  have announced plans for cage-free products.
Grocery store consumers are the main buyers of eggs in Canada – and farmers are proposing "enriched cages" as well as cage-free alternatives.
"Enriched cages" are larger than battery cages, in which about 90 per cent of Canada's egg-laying hens now live – and the farmer's organization says those cages allow the birds to exhibit more natural behaviours – and protect worker and animal health.
Animal rights activists say "enriched cages" still pose cruel conditions for the birds.