The Ontario government is showing its support for theatre in smaller communities, with a $3.3 million cash injection to help fund the reconstruction of the home of the Blyth Theatre Festival.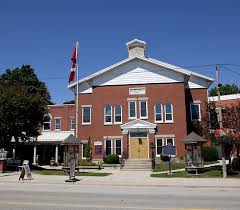 Deputy Premier Deb Matthews says the nearly 100-year old building, which houses the threatre and an art gallery in the southwestern Ontario village of Blyth, is in need of major repairs.
The project director for the Blyth Arts and Culture Initiative 14/19 says there are leaks in the roof, the seats are falling apart and the wiring is completely shot.
The reconstruction is scheduled to begin in September after the upcoming season concludes and be completed in time for the 43rd season next spring.