Hillary Clinton is in a commanding position to become the first woman in American history to win a major-party presidential nomination.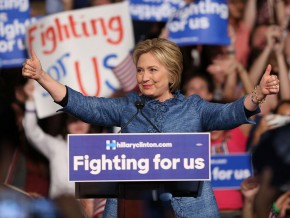 The former U.S. secretary of state has won Democratic primaries in at least four of five states; Florida, Ohio, North Carolina and Illinois,
"To be great, we can't be small," Clinton told supporters last night, "We can't lose what made America great in the first place, and this isn't just about Donald Trump, all of us have to do our part."
Clinton now holds two-thirds of the delegates needed for the Democratic nomination. After the results came in, rival Bernie Sanders released a statement to supporters saying, "we remain confident that our campaign is on a path to win the nomination."
On the Republican side, Donald Trump strengthened his position with a big win in Florida, but fell in Ohio to that state's governor, John Kasich.
After Florida Senator Marco Rubio lost in his own state, he resigned from the presidential campaign.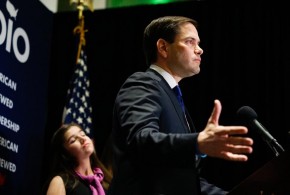 "While today my campaign is suspended, the fact that I've even come this far is evidence of how special America truly is, and all the reason more why we must do all we can to make sure this nation remains a special place," Rubio told supporters in defeat.
That leaves Senator Ted Cruz as the only one with any chance to approach Donald Trump's delegate total.