A Canadian scientist has co-authored a new study that is raising serious concerns – about how exposure to pesticides is affecting bumblebees.
It found that even low exposure to pesticides can impair the ability of bumblebees to learn the skills they need – to collect pollen and nectar.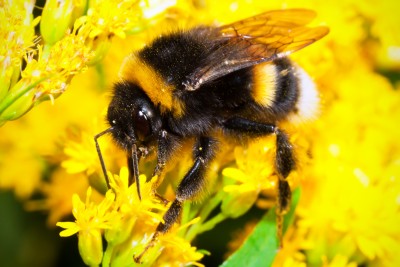 Although a number of studies have been conducted on the effects of pesticides on honeybees – today's published findings are the first to explore how the pesticide chemicals may affect the ability of bumblebees to forage from wildflowers.
University of Guelph professor and senior author Nigel Raine says –  if exposure to low levels of pesticides has an effect on their learning function – bees may struggle to collect food.
That could impair their ability to pollinate both crops and wild plants – which can ultimately harm the food supply of humans, bees – and other pollinators.
The new study was co-authored by Dara Stanley at Royal Holloway University in London.
The study is published in Functional Ecology.