Doctors in the UK say a pair of drugs can dramatically shrink and eliminate some breast cancers in just 11 days.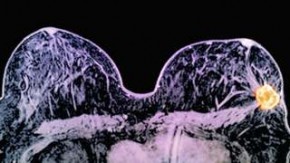 They call the findings surprising but says it could could mean some women no longer need chemotherapy.
The doctors told the European Breast Cancer Conference that the drugs were tested on more than 250 women and targeted a specific weakness found in one-in-ten breast cancers.  They call the results another "stepping stone" to bespoke – or tailor-made – cancer care.
The doctors leading the trial were investigating how drugs changed cancers in the short window between a tumour being diagnosed and the operation to remove it.  But by the time surgeons came to operate, there was no sign of cancer in some patients.
Prof Judith Bliss, from the Institute of Cancer Research in London, said the impact was "dramatic" and called it absolutely intriguing .
The drugs, lapatinib and herceptin. target the protein HER-2 that fuels the growth of some women's breast cancers.