The city's 20,000 inside workers vote on their tentative deal today.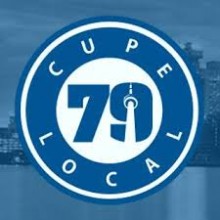 CUPE Local 79 and the city of Toronto agreed to a new contract last week after a brief work-to-rule campaign, and marathon bargaining talks.
Union president Tim Maguire said the deal was the best they could get under the circumstances and came after some "tough slogging" at the bargaining table. Mayor John Tory called the tentative 4-year deal a responsible one.
The city's outside workers, CUPE Local 416, ratified a new contract with the city late last month.