Oh how the accolades roll-in for legendary Canadian author Margaret Atwood.
Her recent novel The Heart Goes Last has been given the Red Tentacle Award.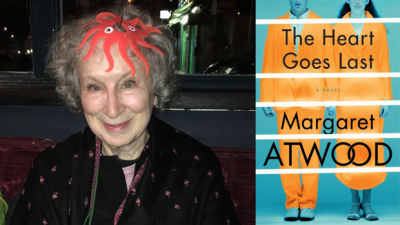 Atwood's dystopian vision of the future was praised for being the most progressive, intelligent and entertaining book of the year – which morphs into a savage, surreal adventure that examines self-deception and corporate control.
The author accepted her Kitshies award in London last night – saying she was thrilled to have won her huggable red tentacle – and the 2 thousand dollars that goes with it.
The prize rewards books that contain elements of speculative or fantastic fiction.