Canadian millennials are falling behind Zoomers when it comes to income.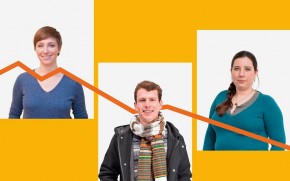 A study done by the Guardian Newspaper in the UK shows that while young people made wages above the national average in the past, it is not the case any longer and that applies specifically in Canada.
The Guardian Journalist who conducted the study, says part of the reason that young Canadians aren't doing so well is because they're paying to keep the incomes of retired people stable.
The reports concludes that in Canada, household incomes for Zoomer 65 years old and older continues to rise, while disposable income for people under 30 has shrunk.