Toronto Police are advising cab riders of a scam where debit cards are replaced and then bank accounts are drained.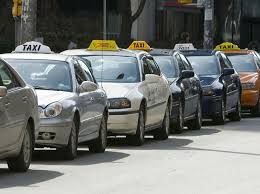 A Toronto man is the latest victim.  He had his debit card replaced after using it to pay for a cab ride Friday night.  He awakened to an empty bank account through which $5,000 in bogus cheques had been cashed.   Since he hailed the cab in the street and spend most of the ride talking on his cell phone, he can't identify the cabbie or the company he drives for.
Police say in December and January more than $55,000 was stolen in similar scams and say the fraudsters use modified debit machines that actually record you pin number.