There's mounting evidence that Aspirin may play a role in preventing certain cancers in adults.
Researchers at Massachusetts General Hospital evaluated 120,000 people between the ages of 30 and 75.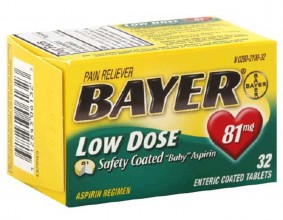 They found Aspirin use was associated with a 19 per cent lower risk of colon cancer, along with a very slightly decreased risk of cancer overall.
The benefits were seen after at least six years of consecutive use, with doses as low as one tablet per day.
A decision to take a daily dose of aspirin should be made in consultation with one's doctor.
You can read about the study in the journal JAMA Oncology.
(ABC)